Interview with Milad
FILMMAKER STORIES
Storyworld Name
Summer Village, Winter Village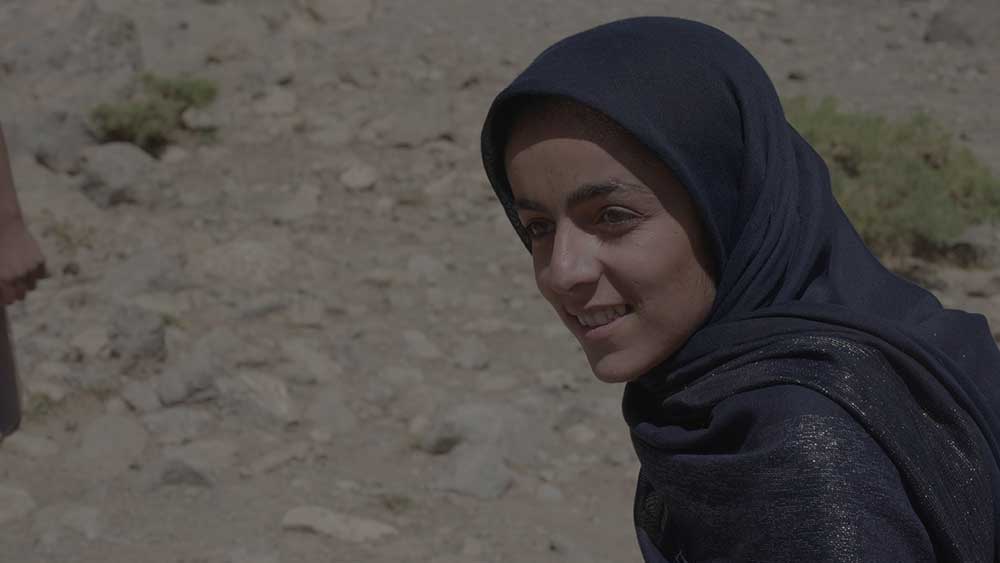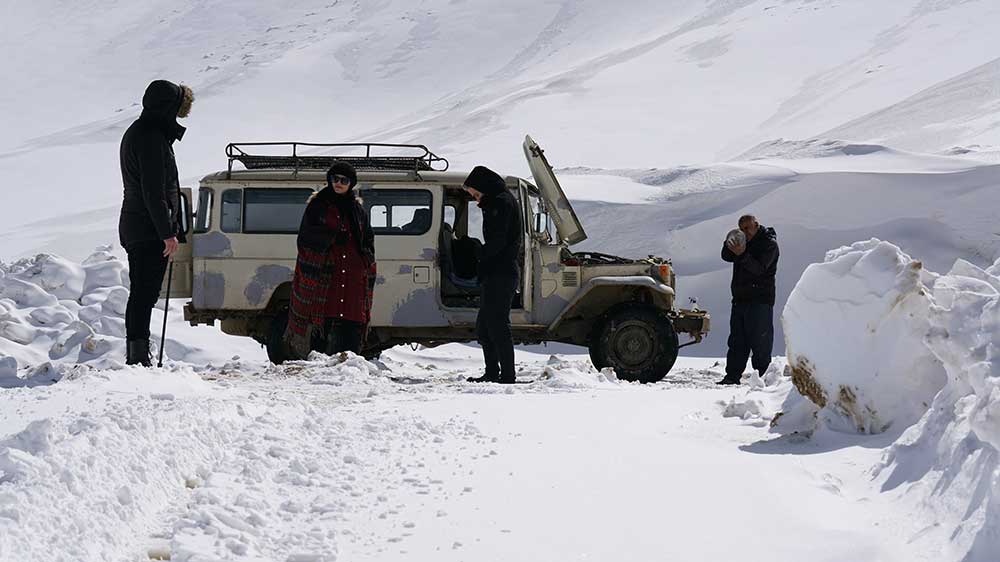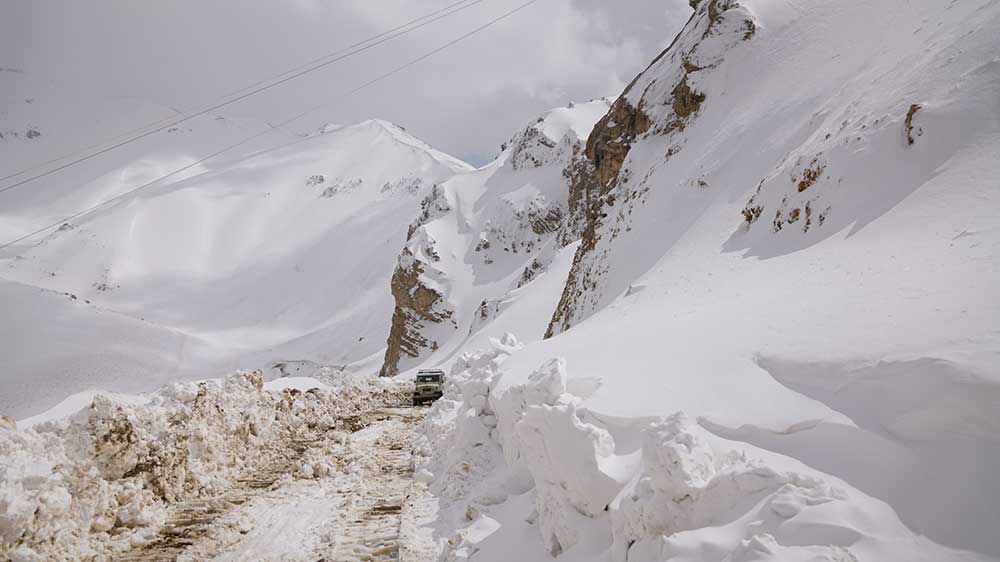 How did you find the story in the first place? Why did you think it was an interesting story to follow?
Marjan and I both were born and raised in a small rural village in the South West of Iran, near the Bakhtiari Nomads. We have a lot of memories in this nomadic area and we always remember the beauty and colors of our village.
After our childhood we moved to Tehran to study and pursue our dreams. About 4 years ago as we were working on another project in the same Bakhtiari area, a 12-years-old girl called Shahnaz came up to us and started telling us that wants to become a great writer in the future but her father doesn't let her continue her education, and insists that she should marry.
There was a great ambition in her eyes and she read one of her stories and we enjoyed it alot.
As we had a lot of work left to do on that film we needed to leave the village, but Shahnaz and Marjan swapped phone numbers and a while they started chatting together. A they got closer to each other Marjan learned more about her and told me we should make a film about her! She is amazing!
About 2 years later we went there and we made The Dream of a Horse about that lovely girl, Shahnaz.
How did the relationship with Lyfta come about?
As Marjan's first film has been screened in IDFA 2020 and we had a good experience of attending that festival we decided to attend IDFA 2021 onsite. After the screening of another film coincidently our colleague, Sajedeh, met one of LYFTA's team (Lisa) and presented The Dream of a Horse to her and she said it is interesting for us. When we got back to Iran researched more about LYFTA and followed up. After we had more online meetings with Paulina and Lisa we finally started this exciting collaboration.
How did you find the process of working with Lyfta?
Working with LYFTA for us was a great experience and we really loved it! We learned more about 360 media and how we use the format for creative content. We learned how we can make films to be more understandable for younger international audiences.
Why did you do 2 films rather than just one?
Because we believed that in this area there are many traditions, stories and strong characters that we are not really able to explain and show in one short film.
Also, we knew that this area is full of beauty both in summer and in winter and we wanted to show how life is in the winter village and contrast with the summer village as it's interesting to see the different seasons and changes.
Also we needed to show more educational material like images of other students, library, school and etc. We decided to tell the story of Shahnaz's teacher, Esmail, who features in the summer story, but in the winter story was main character. He tells the story of difficulties and challenges for himself and all of his students.
How did you approach the prospect of making work for young people / children? What did you have to think about?
We believe children and youth are the most authentic audiences and they can judge us sincerely and honestly. Also films and any other audiovisual material for/about children and youth characters is far away from the other aspects which is important for adults, it is purer and more innocent.
In addition, for us as Iranian filmmakers that always are facing with censorship working in this world help us to talk easier without censoring many things or at least having less censoring and we can talk more courageous.
What were the challenges of this production? Especially thinking about the weather and other physical challenges!
This project had a lot of challenges for us such as:
Unpredictable and unstable situations to shoot the films was the hardest and most challenging part of this project. In the winter film the hard situation of getting stuck in the snow and storm, avalanche risk, danger of flood were real challenges and for summer story staying in the tent during the production period and hard cold weather during the night made this project so different and special.
One of the biggest challenges for us was transportation to and from the both villages. Actually in the winter just one car was able to go through and it was really hard to handle the production team and equipment in just one car. Also the roads are very bad and in the best scenario it takes 2 days to arrive in the winter village and 2 days to get back! For the shoot in the summer village it took us about 10 hours hiking and climbing to arrive there and it made the transportation super hard.
For the summer film there was no accommodation in the mountains so we needed to stay in tents. There was no phone signal, shower, electricity, drinking water and any other modern stuff there and these all made the situation extremely difficult.
Battery charging was one other real challenges for us for both of films as well.
What do you want people watching to think and feel when they watch the films?
We really like to bring the audience to another world which is unfamiliar for them (especially for urban audiences) to show them and to make them feel the beauty of the colorful culture and the dream of a young character who is ambitious and thinks way beyond that place where she is living.
We hope that this film encourages young audiences to be more hopeful for their own future and that they have more resilience to achieve their goals and dreams. We really love to reflect hope and love with our film in the world.
How did you find doing the 360 material? What opportunities did it give you?
Learning and using 360 filming was a great experience for us. 360 photography and filming is a very good method to show the geography and more details of a place which is unfamiliar for audiences.
We learned that by using 360 filming we can be more creative when it comes to content especially for children.
The film is a very poetic and observational style - why did you decide to use this style of documentary making?
Actually in Iran because of the long history of culture, poetry and literature most of artistic and cinematic films have a poetic style. We tried to have this style in both films whilst also have a faster rhythm and better pace that can be more interesting and not too boring for children.
In our films we mostly use metaphors to explain the stories and our films have an observational and poetic style. We think in this way this kind of storytelling can have a deeper influence on the audiences in the end.